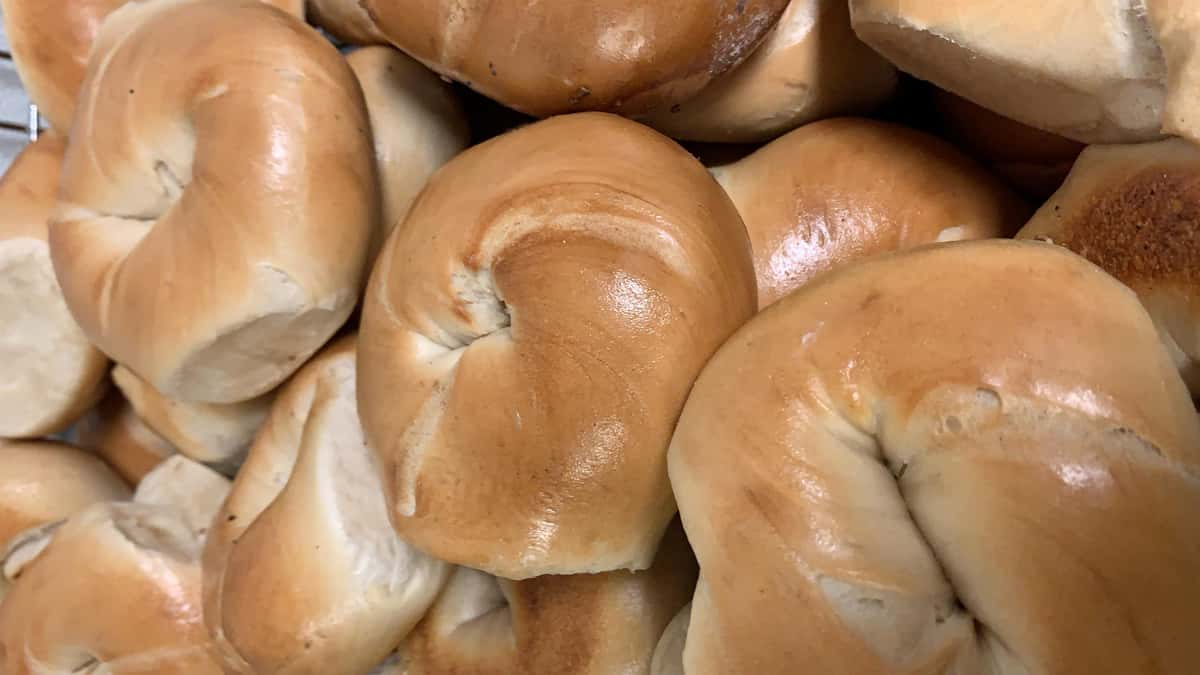 Wholesale
Terrace Bagels, Est. 1991

Terrace Bagels has proven the test of time for a track record of being one of the best bagels in New York, and New Jersey. Established in 1991 in Brooklyn, NY, this family-owned and operated brand has continued to provide its customers with great-tasting, old fashioned bagels for almost 30 years.
Our Secret?

NO SHORTCUTS. Each bagel is made from scratch with the freshest ingredients available, and individually hand-rolled by one of our professional bagel rollers. They are then left in our specialized walk-in refrigerators, which allows them to develop an outer layer crust, giving them that proper New York bagel crunch factor. Finally, our bagels are then kettle boiled, and baked to perfection in our commercial-grade bagel ovens. What's left is a great New York bagel made the right way, the old-fashioned way!
Wholesale

Our bagels can be purchased wholesale at reduced pricing as Par-Baked bagels. Par-baked bagels are kettle boiled and baked ¾ 's of the way. They are then packaged 6 dozen per case and shipped to your freezer. On an as-needed daily basis, simply take out the quantity needed and bake for a few more minutes in your oven to serve your customer a hot, fresh, and quality New York Bagel, while you save on labor and resources!

Our wholesale clients include:
• Bagel stores
• Bakeries
• Deli's/ Cafes
• Coffee shops
• Food Cooperatives
• And more!

Our Par-Baked bagels service will provide you with an old-fashioned New York bagel store right in your freezer! Say goodbye intense labor, long baking times, and below-average bagels. Increase your breakfast sales today and begin to compete with your local hometown bagel stores with none of the work!